If there's one thing you need to know about our chefs, it's this: They want to hear from you. If you have a question, a comment, a suggestion or a critique, let them know. They make a point of making themselves available in the dining halls, so feel free to walk right up and chat. And don't be surprised if they do the same.
Frank Turchan, Campus Certified Executive Chef (Residential)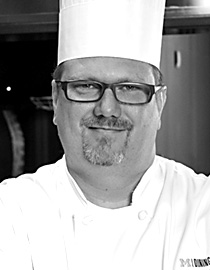 A master of his craft, Executive Chef Frank Turchan came from Detroit's elite kitchens to help elevate the culinary experience at Michigan Dining to new heights. Students, staff and guests at catered events benefit from his expertise in menu development and his creativity in designing special dining occasions. With a culinary arts degree from The Culinary Institute of America and training in New York, Chicago and Detroit, he shares his expertise via specialized training for the culinary team, one-on-one mentoring of chefs and oversight for all MDining kitchens. His experience in international and multi-concept dining has been key to the designs of the Central Campus Dining Center at South Quad, North Quad Dining and East Quad Dining. Chef Frank has a deep appreciation for the beauty of simple food — letting the ingredients shine and providing a uniquely memorable dining experience.
Jordan Zechman, Campus Certified Executive Pastry Chef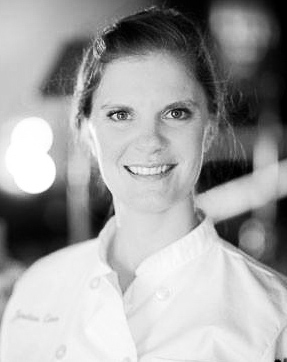 Chef Jordan began as Executive Pastry Chef for MDining in June 2017.  She oversees daily bakeshop production to support all facets of MDining (residential, retail, and catering). Chef Jordan has reworked and added many recipes to reflect her passion for well executed, high quality, simple, and delicious desserts. With her team of six bakers, she has pioneered the vegan dessert program for Residential Dining, created and executed a menu for our Catering team, and expanded the Retail menu substantially. Under her leadership, the Bakeshop also provides custom cakes, cookies, and desserts on a weekly basis to each facet of MDining. Chef Jordan has a B.S. in Secondary Education from Eastern Michigan University, a Master of Education (M. Ed) in Counseling from George Mason University, and an Associate of Occupational Studies in Baking and Pastry Arts from the prestigious Culinary Institute of America in Hyde Park. She is a purist when it comes to baking and pastry, and believes seasonality, simplicity, and high quality ingredients speak volumes for the finished product. She loves working with her exceptional staff, and seeing the curiosity and enthusiasm of Michigan students. In her free time, Jordan enjoys cooking and dining out, painting, reading, and spending time with her husband, two dogs, and cat.
Allan Sheldon, Certified Executive Chef (East Quad Dining)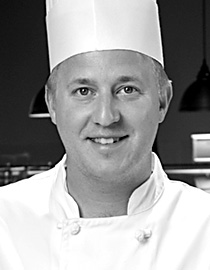 There's something about the South that draws Chef Allan Sheldon's attention; his favorite place is Key West. He ventured to Charleston, South Carolina for culinary training and a Food Service Management degree from Johnson & Wales University. But his heart is in Michigan. As Chef de Cuisine East Quad, he loves the grand scale of the operation, with walk-in coolers filled with fresh ingredients in the morning and emptied by night after an active day of cooking. Chef Allan thinks the students here are special and enjoys introducing them to new foods, especially those shaped by his Southern training.
Brian Barker, Certified Executive Chef (Michigan Catering)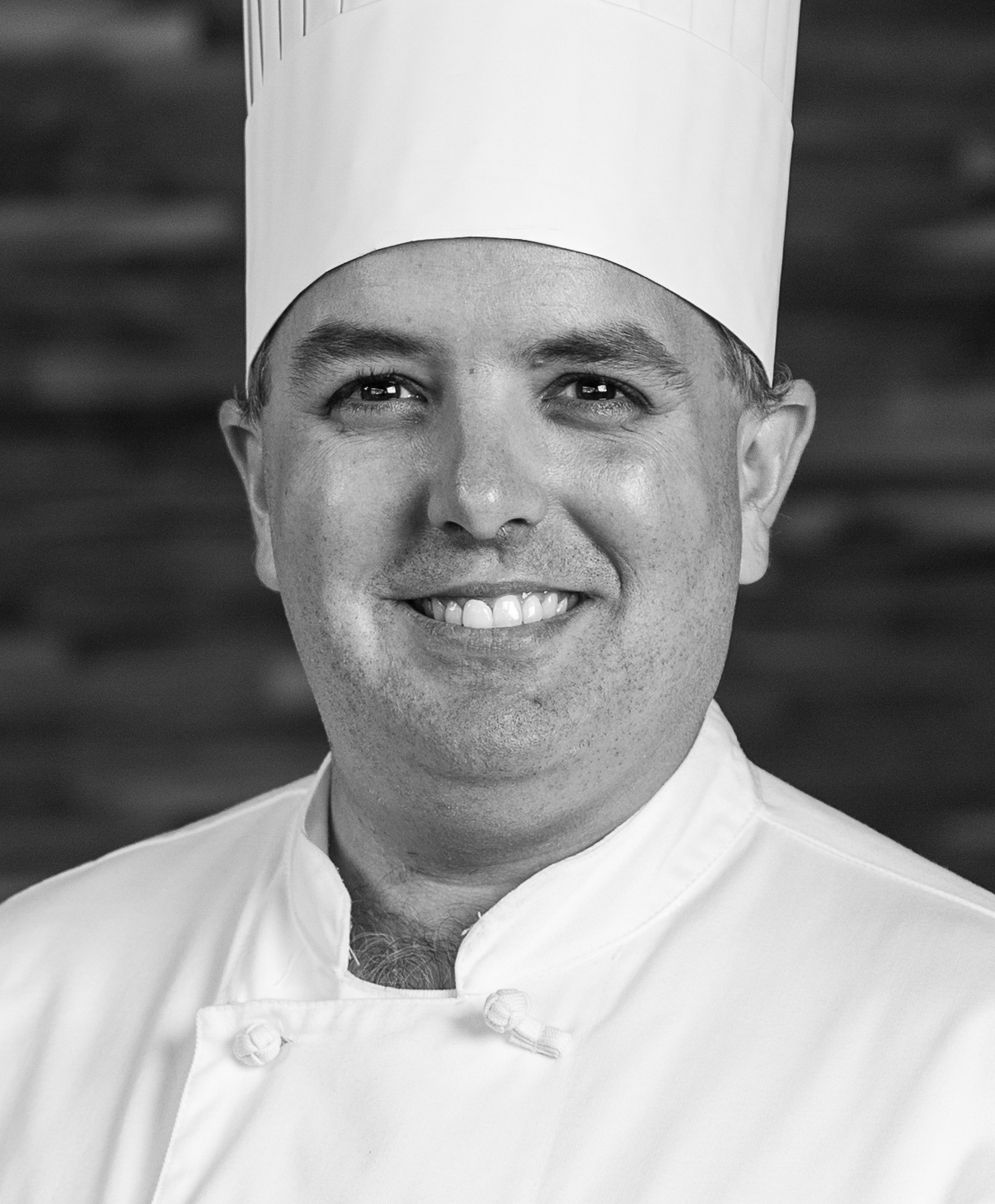 With formal training from the world class Schoolcraft College in classical cooking and baking technique, Brian shares his culinary expertise through contemporary, international, local and sustainable fare. Chef Barker earned his CEC designation in 2015 from the American Culinary Federation. With 25 years experience in food service encompassing all positions in the restaurant, Chef Barker brings a passion for service and exceeding the expectations of his guests by surprising them with refined, inventive fare. Chef Barker joined Michigan Dining in 2014 and was promoted to Sous Chef that same year. He spent a year at NACUFS Grand Prize winning East Quad Dining Hall, bringing his keen eye for detail and subtle palate to help maintain its excellent reputation. His current position is Executive Chef for Pierpont Catering and Fireside Café. He has been a leader on campus in local and sustainable purchasing initiatives and in instructing future chefs through Michigan Dining's own ACF accredited classes. Outside of work, Chef Barker enjoys time with his wife and two children, spending time on the water boating and fishing.