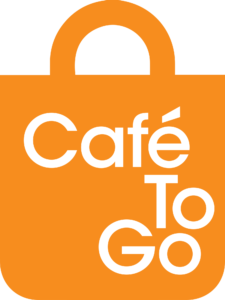 For your informal meetings, Café to Go offers pick-up service Monday – Friday at eleven convenient campus locations. Browse our menu below where you'll find many of the same offerings found in our cafés. From freshly baked bagels and muffins to tasty sandwiches and salads, Café to Go has something delicious for every occasion. And our JavaBlu coffee is fair trade, organic, locally roasted and blended especially for Michigan Dining.
How to Order
Ordering from Café to Go is easy! Just place your order online or by phone and pick it up on the way to your next meeting or gathering. We accept U-M shortcodes for online orders, or you can pay by PCard, credit card or cash at your preferred pick-up location.
Please place your order at least two business days in advance. If you need to place a last minute order, call us at 734-764-3000. We do not guarantee these orders, but we will do our best to accommodate.
Order Online
Set up an account to take advantage of convenient online ordering. We'll save your order history so you can reorder the same thing or know that you're treating your group to something new. You'll be able to note your favorites, create pending orders and pay by U-M shortcode for your department or organization.
To begin, use our online New Account Form. We'll set up an account and email your login information, usually within a few hours.  Want to get started right away? Take a look at our menu, then call 734-764-3000 Monday-Friday 8:00 a.m. – 5:00 p.m. You can place your first order and create your account with a single phone call.
Order by Phone
If you prefer, call us at 734-764-3000 to place your order Monday-Friday 8:00 a.m. – 5:00 p.m.
If you are unable to immediately reach someone at this number and need last minute information, please call the unit where you would like to pick up your order.
Questions?
If you have questions about what to order or need help using our online ordering website, please call during business hours or send an email to michigan-dining@umich.edu.
Pick-Up Locations
Hours of operation vary by location.
Central Campus
Medical Campus
North Campus
Café 32, Dental School
JavaBlu, Taubman Health Sciences Library
Fireside Café, Pierpont Commons
Fields Café, Palmer Commons
JavaBlu, School of Public Health
Mujo Café, Duderstadt
---
Summer 2018 Ordering Changes
Customers wishing to place orders at U-go's in the Michigan Union can have their orders delivered to the following buildings: Munger, Fleming, Student Activities Building, and West Quad.
In placing an order for one of these pick up locations, the customer is agreeing to meet the delivery driver to pick up the order at the exact time of delivery, as we will not have cooler space available in these buildings to store orders.
Beginning September 1, all Cafe To Go customers will have the option to pick up their orders from the South Quad dining hall. When this option goes online, delivery service will no longer be an option for customers.
Menu
Download the 2017/2018 Café To Go PDF menu.

---