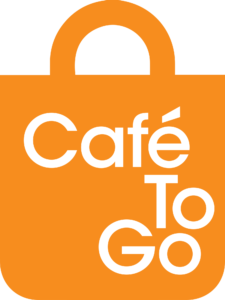 For meetings and gatherings, Cafe to Go offers services Monday-Friday, with a convenient delivery service to any campus meeting space and eight pick up locations across campus. From freshly baked bagels and muffins to tasty sandwiches and salads, Cafe to Go has something delicious for every occasion. Our Javablu coffee is fair trade, organic, locally roasted and blended especially for Michigan Dining.
How to Order
Ordering from Cafe to Go is easy! Set up an account to take advantage of convenient online ordering. We'll save your order history so you can reorder the same items or treat your group to something new! You'll be able to note your favorites and create pending orders.
To begin, use our online New Account Form.  We'll set up an account and email your login information within a few hours.
For troubleshooting assistance call us at 734-764-4700  Monday-Friday 8:00 a.m. – 5:00 p.m.
Delivery Service
Delivery service is available at all campus buildings Mon-Fri between 7:00 a.m. – 8:00 p.m.  Please be sure to provide the building and room number when placing your order.  With all deliveries there is a delivery window of 15 minutes before and after the requested delivery time.  Specifically, if the delivery time is 12:15pm the driver will deliver the order between 12:00p.m. and 12:30p.m.  The Cafe to Go program does not include event setup services.
Payment
We accept U-M shortcodes for orders as well as credit cards. Cash is accepted for pick-up orders only. For delivery service a small convenience fee of $10 will be applied.
Please place your order at least 24 hours in advance; three business days for orders containing hot food options. If you need to place a last minute order, call us at 734-764-4700. We do not guarantee these orders, but will do our best to accommodate.
If you are unable to immediately reach someone at this number and need last minute information, please be sure to leave a message. When utilizing the delivery service, you may also call Fireside Cafe at 734-764-7535. When utilizing the pick-up service, you may also call the unit where you would like to pick up your order.
Questions?
If you have questions about what to order or need help using our online ordering website, please call during business hours or send an email to dining-cafetogo@umich.edu.
Pick-Up Locations
Hours of operation vary by location.
Central Campus
Medical Campus
North Campus
Bert's Cafe, Shapiro Library
JavaBlu, Taubman Health Sciences Library
Fireside Café, Pierpont Commons
Café 32, Dental School
JavaBlu, School of Public Health
Mujo Café, Duderstadt
Darwin's, 

Biological Sciences Building

Fields Café, Palmer Commons
---
Menu

---